Armytek Wizard C2 Pro Nichia Magnet USB EDC Flashlight with Battery 1600 Lumens
The Wizard C2 Pro Nichia is an update to Wizard Pro Nichia model, popular among the fans of high-quality light.

The version of Wizard C2 Pro with Nichia LED is designed specifically for use in the areas where clear color differentiation is required: for photo and video shooting, painting and polishing, working with wire color coding.
Incredibly powerful for the 4500K color temperature tint light output of 1600 lumens provides near to perfect natural reproduction of object colors at 113 meters. The flashlight works during 6.5 months on just one 18650 power source. To charge the battery, use the magnetic USB cable that is already included in the set.
Thanks to the extended set of accessories with a head-mount, clip, magnet in the tail-cap and ABM-01 bicycle mount, the multifunctional 3 in 1 flashlight is suitable for outdoor activities, sports, fishing, hunting, car maintenance and service. Wizard C2 Pro Nichia is compatible with hard hat mount AHM-02 and can be used as primary power source for construction.
Specifications: 
Light and Optics:
Color temperature:

 

Warm

LED:

 

Nichia 144AR 
Item Code: F06801W
1600 Max Lumens

Optics:

 

TIR

Beam distance, meters:

 

113

 

meters

Brightness stabilization type:

  

Full (constant light)

Hotspot: Spill:

 

70°:120°
Modes:
Number of modes:

 

6 simple operation by default / 11 advanced operation

Runtime in maximum mode:

 

2 h 55 min (440 lumens after 1 min)

Runtime in minimum mode:

 

200 days

Strobe Mode:

 Capable
Dimensions & Weight:
Head diameter:

 

33

 

mm

Body diameter:

 

20.4

 

mm

Length:

 

112

 

mm

Weight (without battery):

 

65

 

g
Body:
Material: Aircraft-grade aluminum

Anti-abrasive finish:

 

Premium type III hard anodizing 400HV

Waterproof and dustproof standard:

 

IP68

Safe submersion depth:

 

10

 

meters

Safe fallings height:

 

10

 

meters

Operating temperatures:

 

-25..+40

 

°C
Electronics:
Battery compatibility:

 

1x18650 Li-Ion

Ability to use batteries with PCB:

 Yes

Ability to use batteries without PCB:

 Yes

Protection from accidental switch-on:

 Yes

Color battery state indication:

 Yes

Indication of low battery level:

 Yes
WIZARD C2 PRO NICHIA — MULTI FLASHLIGHT 3 IN 1
HEADLAMP
Simple one-hand operation, reliable head-mount
Solid body without long wires, weak rubber connectors and unnecessary boxes
The flashlight is easily installed, removed and 180° rotatable in the mount
Quick-release rubber ring provides additional fixation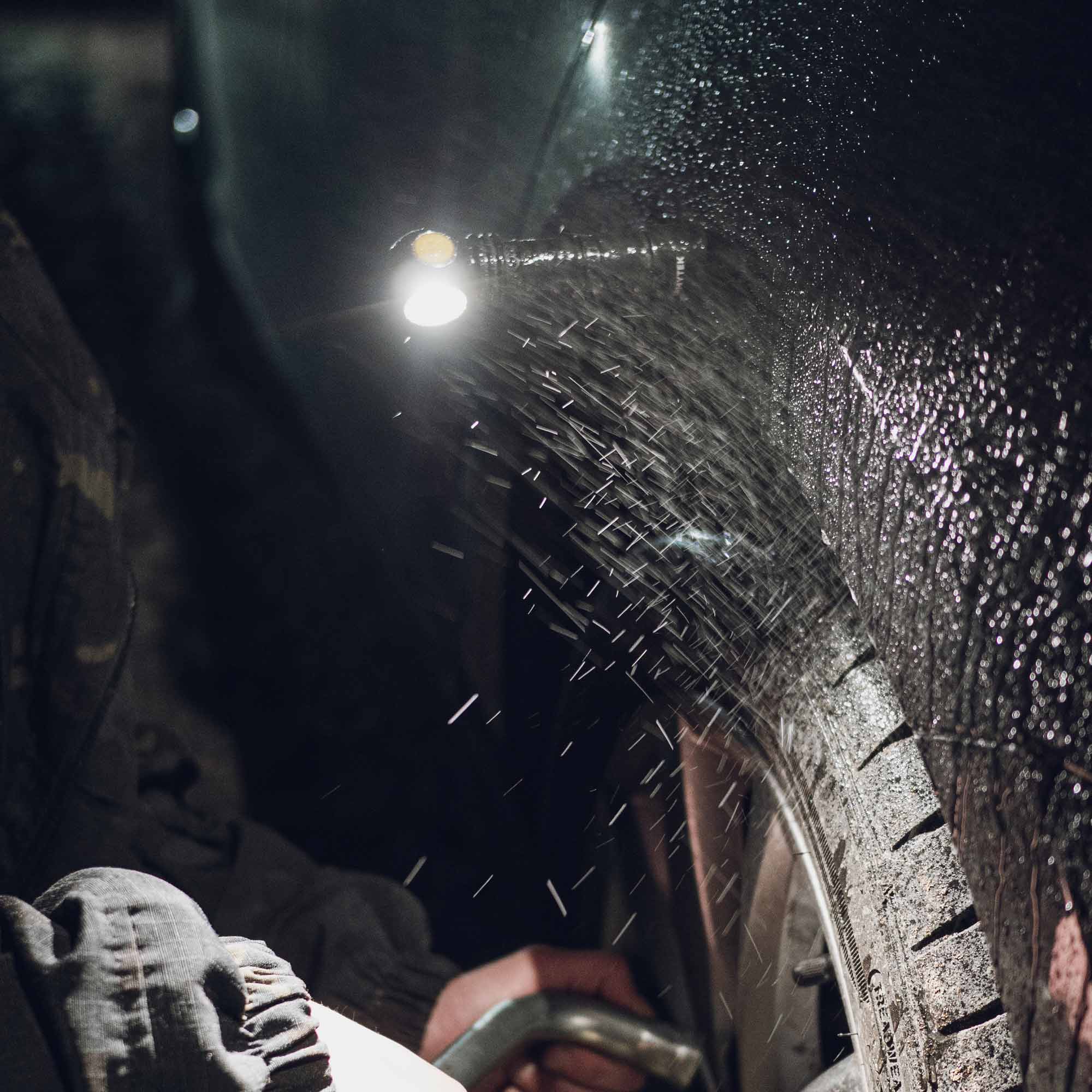 EVERY DAY CARRY LIGHT
Compact design
Convenient side button
Special matt anti-abrasive finish without rough knurling
Strong built-in magnet and removable robust steel clip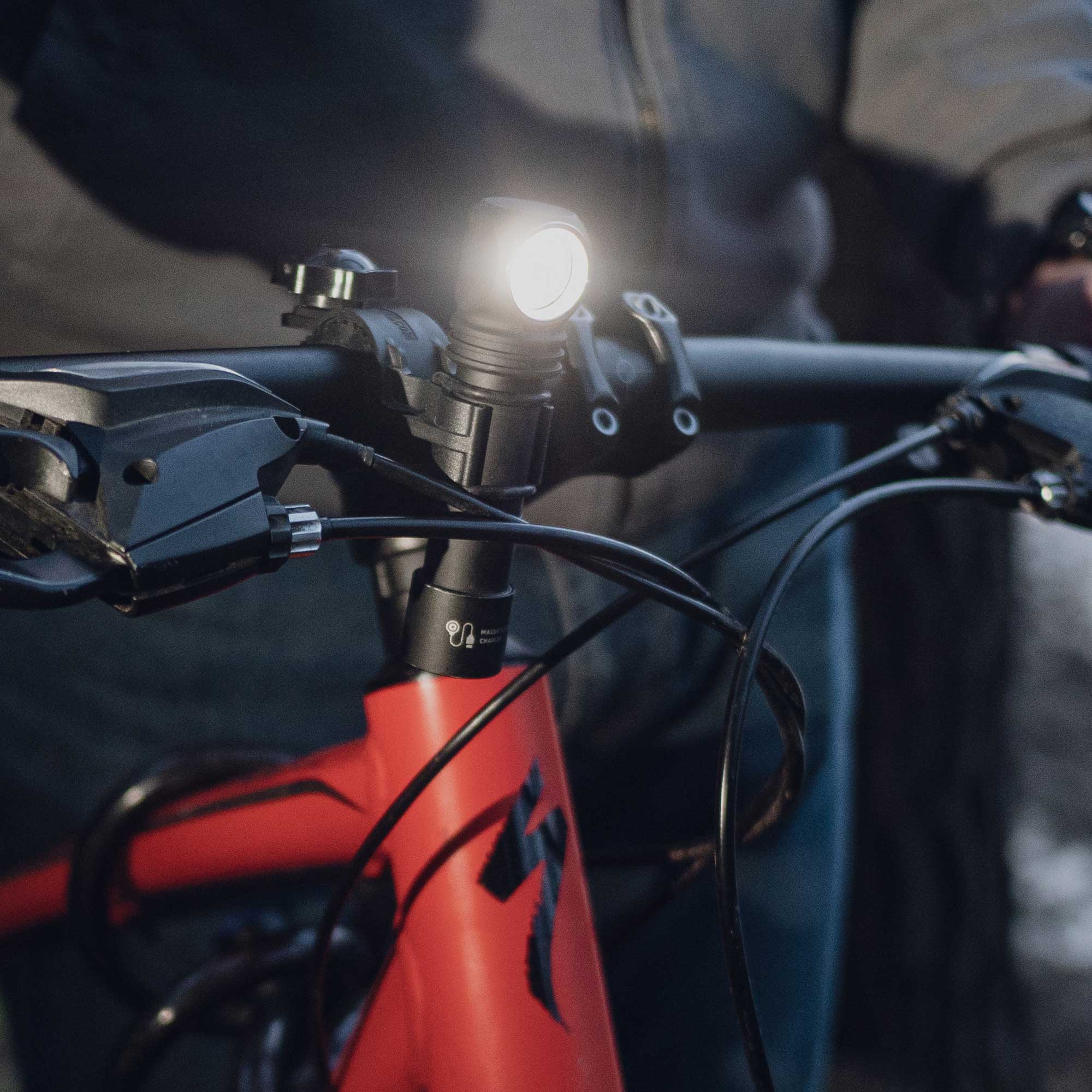 BICYCLE LIGHT
Body made from durable and lightweight aircraft-grade aluminum
Improved shock resistance, new springs for more efficient flashlight performance and better battery and driver protection
Constant light without flickering
Quick-release mount in the set
ADVANTAGES OF THE VERSION WITH NICHIA LED
Close to sunlight LED lighting with high CRI >90 and color temperature of 4500K for near to perfect natural color reproduction.
Incredibly powerful for the given color tint light output.
WIZARD C2 PRO NICHIA NEW FEATURES: 
New optical system and TIR-Lens: transmits more lumens, provides greater beam distance with comfortable wide spill.
Maximum LED efficiency: we achieved 1600 lumens instead of 1400 lumens in Wizard Pro Nichia.
New head design: improved heat dissipation and brighter light with more lumens.
Enlarged side button: softer and more comfortable pressing.
Innovated electronics and firmware: extended runtimes and enhanced brightness.
Simple operation by default: easy to use right out of the box (6 modes), possible to switch to professional advanced operation with 11 modes.
Improved springs: new springs for better protection of the battery and driver and increased performance efficiency.
Stylish body: matte anodizing, laconic style, new corporate branding.
New magnetic charger: the flashlight charges 2 times faster (3 h 40 min).
ADVANTAGES OF WIZARD SERIES FLASHLIGHTS
Pro

 

Powerful electronics provides impressive light output of 1600 lumens and record 6.5 months in Firefly mode. Constant brightness even at low ambient temperatures and not fully charged battery.
Pro

 

Multicolor temperature, battery level and state indication with the ability to turn it off.
Convenient wide beam of fully upgraded optical system, TIR-Lens is protected from scratches by tempered glass with anti-reflective coating.
Innovative technology allows using any 18650 Li-Ion batteries with 10A discharge current and provides full protection against short circuit even in case of contact between magnetic connector and metal objects.
Active real-time temperature control to prevent overheating above +58 °C.
Total protection from water, dirt and dust in accordance with IP68 standard — flashlight continues to work even at 10 meters depth. Withstands fallings from up to 10 meters.
Robust and water resistant magnetic connector.
No hassle warranty 10 years.
18650 Li-Ion battery (3500mAh) is included in the set.